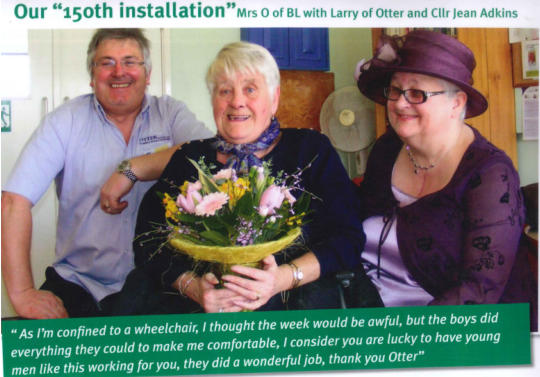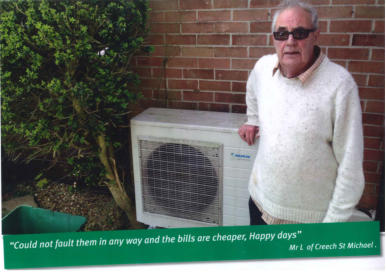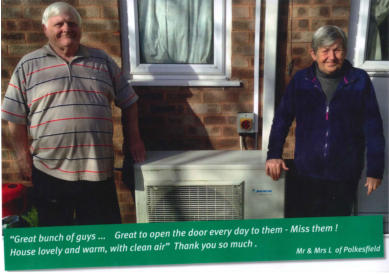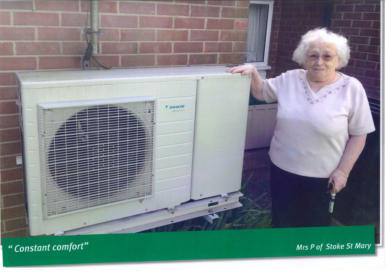 I can't say enough how impressed I was with contractor very very polite & helpful
it was a pleasure to have the crew around, they worked so well together & they were so careful. They cleaned up everyday & the work they did was so neat & tidy at the end. Anything I wasn't sure about they would explain how & what they were doing. I would welcome them into my home at anytime. My friends who were not too sure about having the heating I told them whoever comes they were sure to have without any problems with their work. Once again thanks to the boys.
Otter should be proud of the team that I had. I could not have wished for better
Pleased with everything & the guys. Very polite. Thanks
The 3 men that done the work were 1st class and did not leave any mess. Were caring trusted and did a brilliant job. I would recommend them to do future work. Thanks
Contractors were great, let me know what was going on at each stage of the work, were polite and friendly and left the flat tidy at the end of each working day. Would definitely recommend them to friends
On time and very nice. Hard workers, very pleased
All the staff were very helpful even down to reading my meter for me to enable me to receive the correct tariff, thanks again
Excellent Overall
CONTRACT BOYS DONE A VERY GOOD JOB, CLEAN & TIDY WORKERS AND VERY POLITE AT ALL TIMES. MR & MRS F
Great bunch of guys. Great to open the door to them everyday – Miss them!! House lovely & warm at anytime / No cold spots great heating system / clean air. Thank you so much!
All the Otter contractors were brilliant very polite, friendly & helpful. Only complaint is that I had to buy extra T-bags & biscuits, but didn't mind at all as they were all very good. Thank you.
Great Guys – Very respectful
All work & workmen were always polite and very cheerful & always ready to lend a hand when necessary and always locked the doors behind them when I had to go out and left keys in right place.
Overall very good and satisfactory service, very clean, smart satisfied, with many thanks to your company.
I can't praise the teams enough; they were all so polite, considerate & kind. They didn't waste time. They explained each process; they warned me if they were making a noise, a credit to the firm. My grateful thanks to everyone. Mrs. Y
IF ALL BRITISH WORKMEN WERE THIS GOOD, BRITAIN WOULD BE A MUCH BETTER PLACE TO BE LIVING IN